FCU - Fan Cooling Unit
by Karl Shoemaker, AK2O, 2012
---
Introduction
This is the production version with the bend, holes and painting done.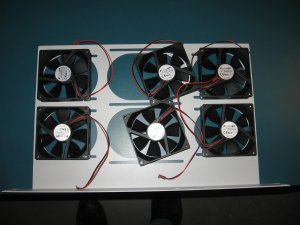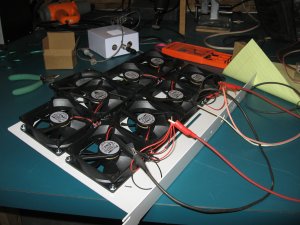 For finish construction you'll need to increase the terminal block mounting screws with a 9/64" bit, and for the LEDs a 13/64 bit as well. Use four 6-32 x 1/2 P pan head screws with four 6-32 nuts to secure the terminal block. Glue the two LEDs in the new holes. The blinking yellow one towards the AG3 fuse holder and the green one in the other.

As time permits additional pictures will be added to this document.

Back to SRG's tech page.