Directions for Mt. Spokane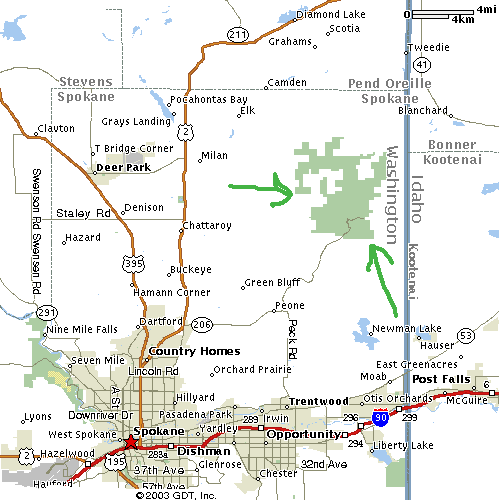 Mt. Spokane is just a few miles NorthEast of Spokane Washington. It's a ski and sled area, and being a State Park the licenses are enforced. Park hours are 8am ~ 10pm, but check the signs and local information on the hours. Overnighter parking is not allowed and everything is closely enforced at the Park. It can be frustrating for those few that wish to be "free" of all the BS rules and such. The major of sledders enjoy the area. If you obey the rules and have tabs, you should be fine. It typically has wind blown hard snow, but occasionally there is a nice dump of fresh powder to make a fun day. It's mostly trails with a small play area on Mt. Kit Carson and another larger one in the back side of the main mountain from 25 mile trail ride, that goes completely around the mountain. If you are from Spokane it's a great testing run, since it's so close and normally there are other people on the weekend around in the event you have trouble. It is a controlled area, so watch out for the boundary signs. Just take SR-206 to the parking lot. It's about 20 miles from downtown Spokane.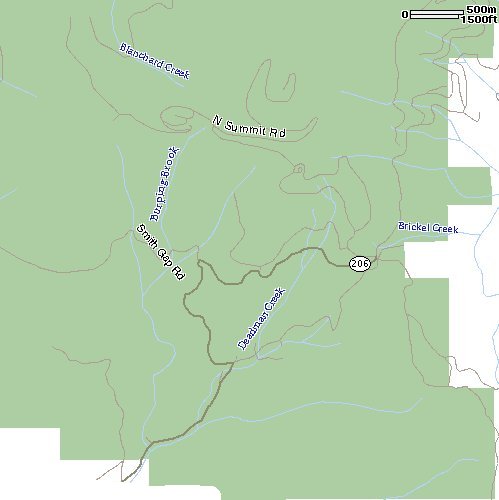 This shows SR-206, then the winding road to the top. In the winter you will unload at the parking lot, as indicated.
The left image is a later trail map of the area while the right image shows the topo version of the area. Both are enlargeable, with a very large version by clicking on the image you are interested in. The large is very slow to load, in case you are on a dial-up connection.
For more information about Mt. Spokane, click here for their page.
---

---