Directions for Mica Peak (Washington)
There are two Mica Peaks; Washington and Idaho side. This is the Washington site. From Spokane and I-90 take the Pines Ext (289). From the off ramp, turn South onto Pines. Go South for 2 miles which turns into SR-27. Continue another 12 miles. At MP 73 turn left onto Elder Road. Go 4 miles and turn left onto Starr Road. Go up the hill about a mile and a half, and down and around to the gate. From here you'll have to unload and ride up the road. It's about 5 miles to the top. It's FAA controlled on top, however there's not much going on during the winter. There are also several radio stations, including four FM medium powered ones. This is a good place to check your sled against RFI (Radio Frequency Interference) as some of the Ski-Doo's have reported problems of not running while near radio stations of this type. There's little to play around in; it's just a mellow testing area, if you want to take a short test run up the road, etc.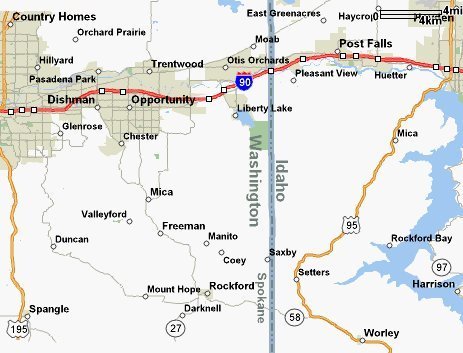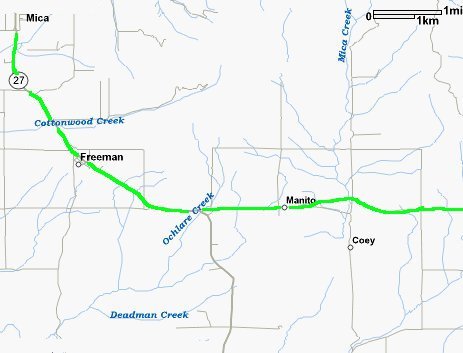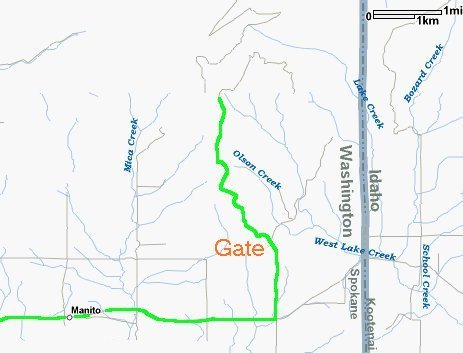 Back to Karl's sled page page.