Directions for Granite Pass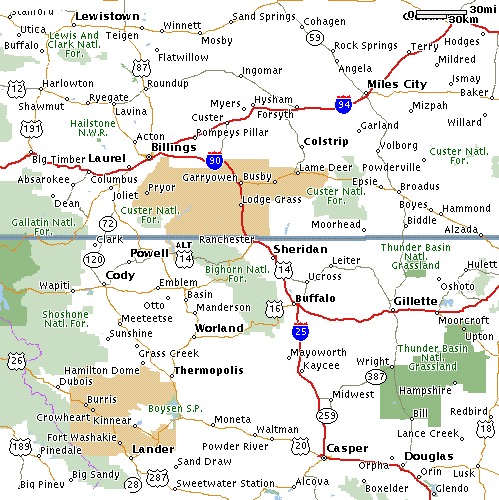 Here's a way out of town spot the Author came across the forum. It would be a long drive from Spokane, but others might want to know about it as well. From I-90 in Montana you would drop down into Wyoming to Dayton. Now, where Granite Pass is, is unknown at this point. This map just shows the general area in the State.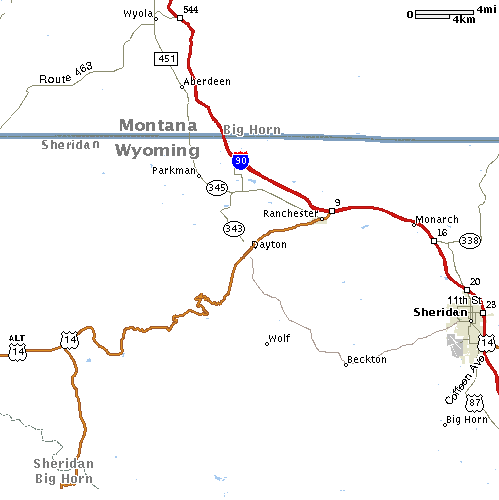 ........and a little closer to the town..........some additional directions were found; here it is:
Granite pass is near Burgess Junction in the Big Horns in Wyoming. They are located 40 miles from Sheridan and not far from the Montana border. A great time to be had by all plus only about a 5 hour drive when there is no snow in the Black Hills.......well there you have it!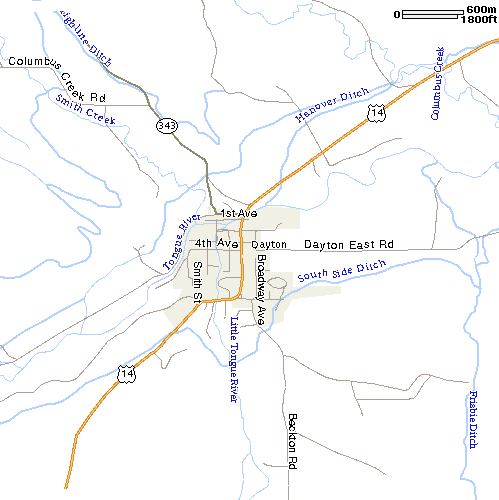 This one show a little better; at least the town of Dayton............
Bear Lodge's number is (307) 752-2444, in case you need to call for a reservation. Their web site web site is helpful, however here's a general map to the town of Dayton, Wyoming, that might help, too.

---